Buy followers, views and likes
Low and tailored prices
Spotify
A venda de serviços spotify foi descontinuada
Buy Quality Followers and Secret Manner
Buy Real & Selected Followers, Likes and Views! We always try to deliver more than the amount paid.
What sets us apart from our competitors and what guides us is the passion going a hundred per hour to ensure that every customer like you will receive great quality users on social networks without anyone knowing about it.
We believe that our approach to doing business in a secret way prevents possible problems along the way in search of authority and recognition on social networks.
Quick results

Time is money and we guarantee that with our services, you will get results faster than any other investment on the internet. We start a good part of the services in minutes.

Real users

We are out of the competition because we deliver likes, comments and followers mostly from Brazilian accounts, real and active on Instagram for having our own service.

Cheap and affordable

We pride ourselves not only on the high quality and speed of the services we offer and which our customers expect to receive, but also with our competitive prices!
Safety and personalized purchase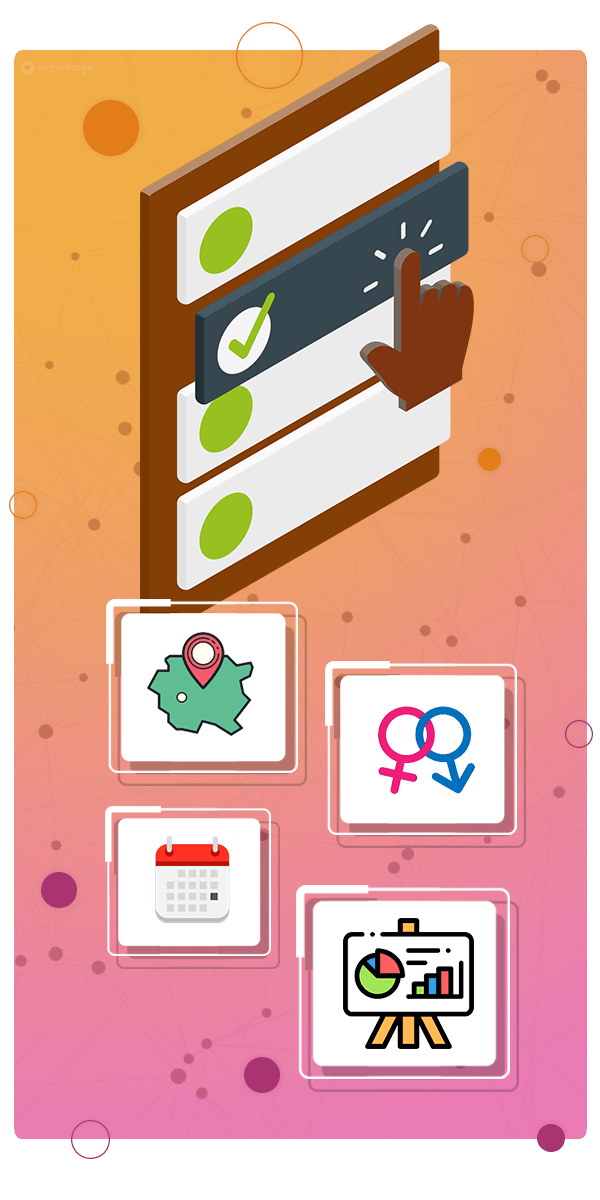 We offer custom packages of Instagram followers, with quick delivery, fully secure and 24-hour care for real-time support.
During the purchase, for example, you can insert various preferences like sex, age and region of the new followers.
Just five minutes after you define these metrics, you can already see the number of followers, enjoyed and visualizations increasing in your profile.
Country preference

On Instagram we offer our customers the option of choosing which country or nation they would like to receive likes, comments and followers from. Being able to choose to Buy Brazilian Instagram Followers.

Preference by sex

On Instagram you can decide if you want preference when receiving likes of a certain sex or not.

Payment methods

We accept the most secure forms of payment on the market:

Credit card up to 12x and bank slip via PagSeguro, MercadoPago, PicPay, PayPal.

Bank Transfer (NuBank, Inter, Bradesco and Caixa) and Bitcoin.
Why buy followers, views and likes?
Because buying followers is an efficient way to establish an online presence,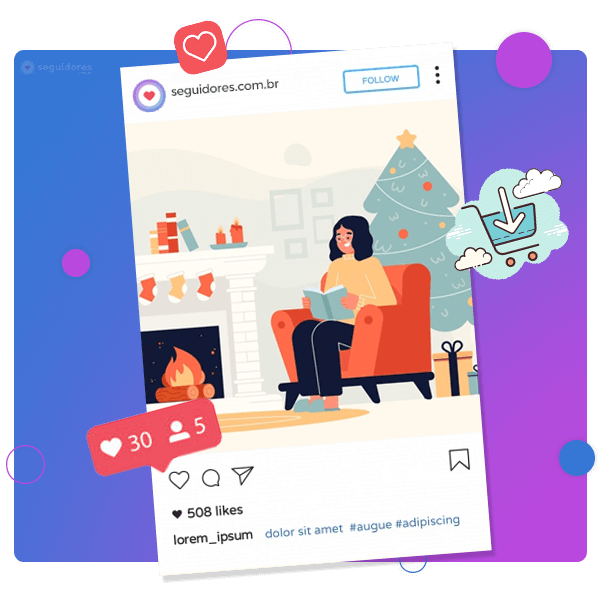 increase your engagement, get closer to your consumer audience, carry out marketing actions and expand your business.
Social networks serve much more than providing entertainment, information and contact with friends, relatives and acquaintances. They are a way of expressing yourself when creating your own content, generating engagement and sales.
As we work with real followers, they will be authenticated by the social media systems, making your business or personal profile perform better within the algorithm and be suggested to more people!
Seguidores.com.br.br packages will help you gain more audience, become a reference in your subject, establish new partnerships, sell and make your profile on social networks increasingly popular.
The opinions of those who buy with us 😊
Why Choose Seguidores?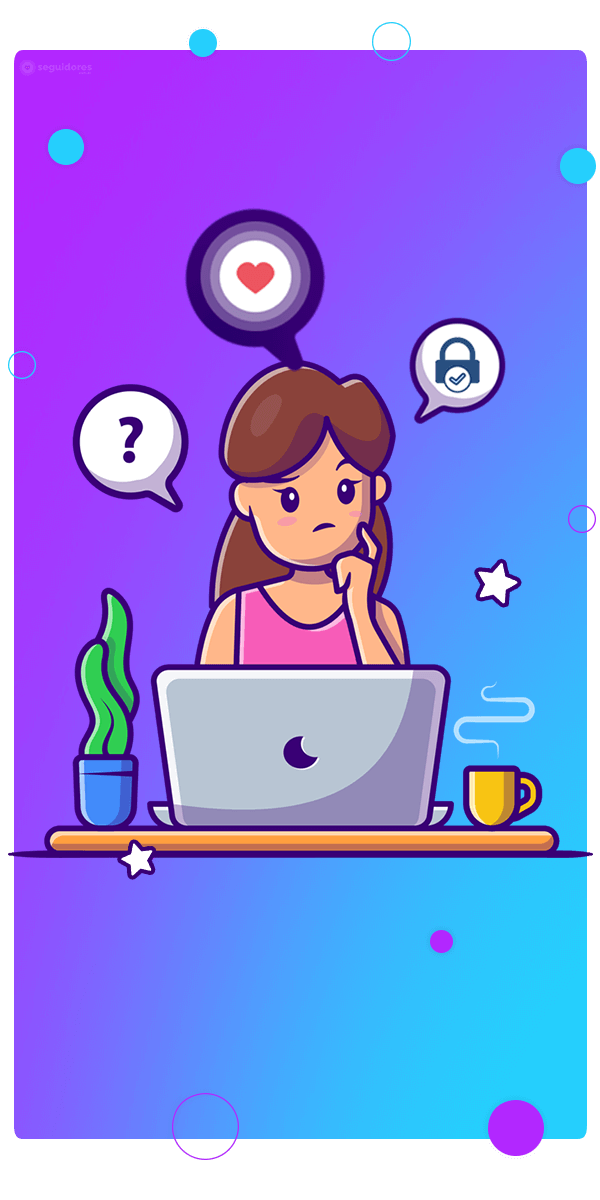 There are several reasons for you to choose Followers when it comes to increasing your Instagram followers. Here are some of them:

Our packages are personalized, that is, you can enter your preferences, such as gender, age and region of your target audience.

The followers come from real profiles. In other words: we don't sell the robot service!

As the followers are real, the social media systems authenticate these followers and start to suggest their profile more. This means that your profile will have more value for the algorithm. It's a way to use technology to your advantage!

The price for actual followers foreseen in our packages is affordable and the delivery of the service is fast. In just 5 minutes it is already possible to see the number of followers on your page increase.


Followers provides technical support 24 hours a day, with a specialized team to provide information, answer questions, make adjustments and all kinds of tasks necessary to leverage your profile on social networks.



All purchases made at Followers are completely confidential. There is no need to provide personal data, such as your account password, and we take care that no one is aware of your purchase.

Many companies, users and even digital influencers use and have used the services offered by purchasing followers.
It doesn't take much to make your profile popular from scratch. Talk to a Seguidores.com.br attendant to start boosting your profile now!
Frequently Asked Questions About Buying Followers
Is it safe to hire the services of Followers?

We are the pioneers in the sale of services for social networks in Brazil (since 2009) and we always value the security and confidentiality of customers.

Our website has an SSL security certificate and we have the best payment gateways guaranteeing a guaranteed and secure purchase. Not to mention that with all this experience, we know how to deliver each service without your account being suspended.

In fact, we have NEVER even had a customer suspended from any social network when receiving our services. Rest assured that you do not need to enter a password to buy followers and likes with us.

Who has already hired your service?

Among thousands and thousands of clients, we can highlight that we have as clients, several soccer players, singers, artists, influencers, journalists, companies and several other famous people from other areas.

Our goal is that you through our services achieve a good organic engagement to the point that you no longer need our services.

Can I split the payment on the card?

Sure. You can split up to 12x through Mercado Pago, PayPal, PagSeguro and PicPay, which also accept cash payment by bank slip.

You can also opt for bank transfer (TED, DOC and PIX) or payment via cryptocurrencies (Bitcoin).

Will I get support when I buy followers, likes and views?

Our support works 24/7, that is 24 hours a day, 7 days a week.

Our support options are: WhatsApp, Email, Telephone and the Chat that is present on our website.

We are ready to assist you and answer any questions you may have.

Why hire services for social media?

You can have several reasons to hire our services, among them: Increase your interaction on social networks, seek that social networks highlight your posts, close partnerships with sponsors and invest in a career as an influencer.

Is it illegal to hire these types of services and will you find out that I bought followers and likes?

There is no law that prohibits the purchase/sale of interaction services for social networks, so it is totally legal for you to hire our services.

And we guarantee confidentiality of your purchase.

Nobody will know about your marketing strategy and what you are buying on our website.