Buying subscribers on Youtube: is it worth it?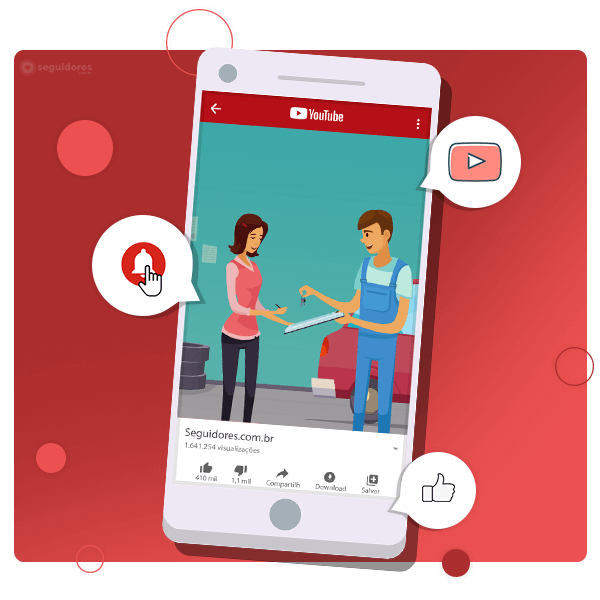 If you want to become an authority in your industry and increase the conversion of new subscribers when watching your videos on the platform, buying subscribers on YouTube is the best alternative.
In addition to achieving results quickly, it is also an important strategy to increase the position where your channel and videos appear in Google and YouTube searches. With this, you will have even more organic visits and a much greater reach.
It is also worth noting that the YouTube algorithm promotes channels that have a greater number of followers. In addition, there has been a rapid increase in the number of influencers and brands that produce video content.
In such a competitive environment, it is difficult to grow channels naturally. So it can take up to years for you to get a high amount of subscribers.
However, we have the solution for you to boost your videos and get even more subscribers, quickly, conveniently and completely safely. With Followers, you can buy thousands of real subscribers, to have a quality audience and demonstrate that your channel is relevant on the platform.
So don't let other YouTube videos blow up your idea before you do. Grab this opportunity and buy subscribers on YouTube right now.
Achieve your goal of creating a strong brand, with credibility, and that has a channel with videos full of views.
Who has already purchased subscribers on Youtube with the Seguidores?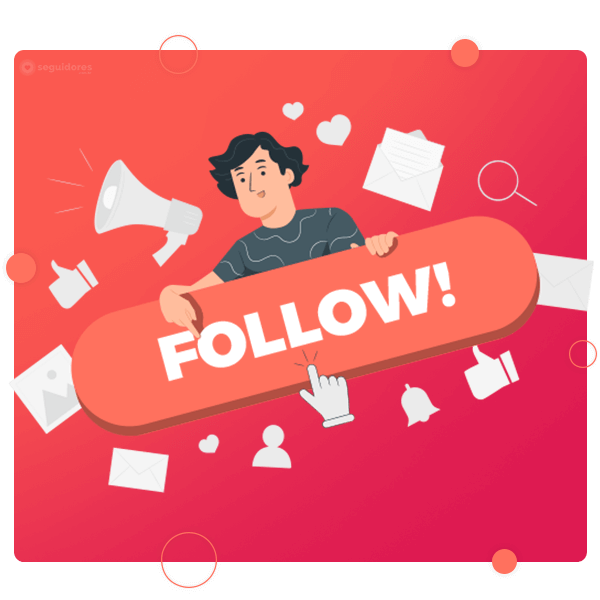 Among several customers who have already purchased subscribers on YouTube with Followers, we can highlight Youtubers who publish:
influencers,




daily vloguers,




music videos,




cover,




funny parodies,




product advertising,




game review,




in addition to comedians,




companies,




brokers,




politicians




and much more!



Do like our customers and accelerate your achievements on the most famous video platform in the world. Generating more authority and reach for your channel is easier than you think!
How does the purchase of subscribers on YouTube work?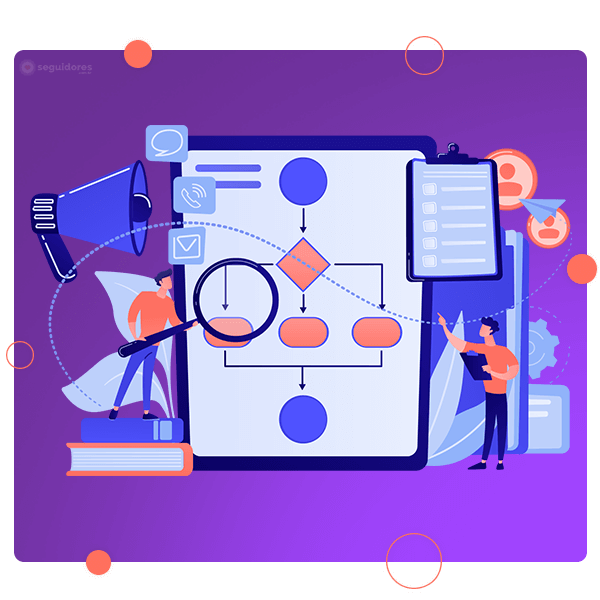 Buying subscribers on YouTube with Followers is a simple and very practical process. Just understand how it works:
you will gain subscribers to your channel without subscribing to others;




there is no need to enter a password, just the link to your YouTube channel;




the subscribers remain forever, we do not remove them and we guarantee them if there is a big fall;




the service does not have filters by country, region, interest or gender, however, you will have real subscribers;




the channel must have the option of subscribers active and open to all types of public (be it region, age, mobile device, etc.).



In addition, we guarantee that the process is 100% safe. You will not be harmed on the platform. On the contrary, you will enjoy the benefits of having many subscribers on your YouTube channel.

Buy Subscribers for Youtube: Frequently asked questions
By increasing your number of subscribers, you will consequently increase your authority and credibility on YouTube, which can bring you more subscribers and raise your channel's ranking.




Your videos may appear more frequently on Google and YouTube when you search for the subject equivalent to the one featured in your video.

Every owner who wants to increase the reach of their social networks, intends to have high numbers, but with quality, right?




And that is what Followers has to offer to its client, the best quality service in Brazil with a guarantee and the best, great cost-benefit.




The unlimited number of platforms that perform this service are not always concerned with quality and end up not pleasing their customers.

In addition to increasing the credibility and authority of our customers' channel, we can highlight that many of them manage to increase the number of partnerships made through the channel.




Since a profile with many subscribers is a profile in which a sponsor wants to be present.

If you are new or already have some subscribers on your channel and want to increase your number of subscribers, we have some important tips that can help you.




Prioritize quality and creativity in your videos, they should pique the interest of your target audience.




Make action calls to people watching your videos, subscribe to your channel and also use other social networks to spread the word about your channel.




YouTube's algorithms highly value the number of subscribers. For this reason, hiring our YouTube subscriber packages can increase the chances of your videos appearing more often on YouTube and Google, which can bring in more new subscribers.

Yes. We do not remove subscribers, but there may be a fall. If there is a big drop in the number of subscribers, we guarantee our service.




Remember to keep your content creative and interesting to get more and more subscribers to your channel.

Followers provides 24/7 support.




We will always be available to answer any doubts you may have.




If you have any problems or questions that have not been answered here, you can contact us through our chat, WhatsApp, phone or email.




We are available to help you in whatever you need.

In no way, our service is 100% safe and reliable.




We work according to the platform's guidelines to ensure that our customers receive the best service with complete security.

Após a realização de sua compra há um processo de confirmação de pagamento que varia de acordo com a forma que você utilize para fazer o pagamento, sendo boleto, cartão, transferência, etc.

Após esse processo ser finalizado e for confirmado o seu pagamento, seu pedido entrará na fila de espera de nosso sistema para que seja iniciado o processo.

Esse processo inicia-se geralmente até 24 horas após a confirmação do pagamento e você poderá acompanhar o andamento de todo o processo através do menu "Status" presente no painel "Minhas Compras" dentro do nosso site.

No. Followers will not ask you for your password anywhere in the process. We only need the name of your channel to perform our service.

No. We follow a privacy policy within the company in which all of our customers' data and information is confidential.




YouTube itself is only possible for users to see the numbers, it is not possible for them to see who is subscribed to their channel, this is only allowed to the owner of the channel.




You have the right to see the last 100 subscribers to your channel from YouTube Studio within a maximum of 28 days.
The opinions of those who buy Subscribers with us 😊
Who bought Subscribers for Youtube also took...