Why buy Reels Instagram Views?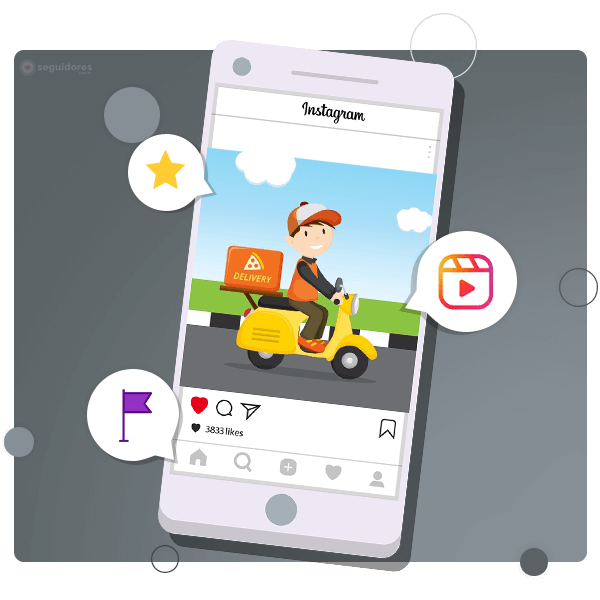 Reels is a new feature offered by Instagram. And it brings with it new opportunities for you to publicize your company or personal brand and expand your follower base.
To do this, it is important to gain prominence in this new tool, the best way to achieve this goal is to buy views on Instagram's Reels!
When you buy views for Reels, you will be increasing the chances of your content attracting even more views and, with that, highlight your profile and maybe even go viral on the network!
Want to know how? See below!
High Quality Instagram REELS Views
Millions of Instagram REELS Views Delivered
Why buy views on Instagram Reels?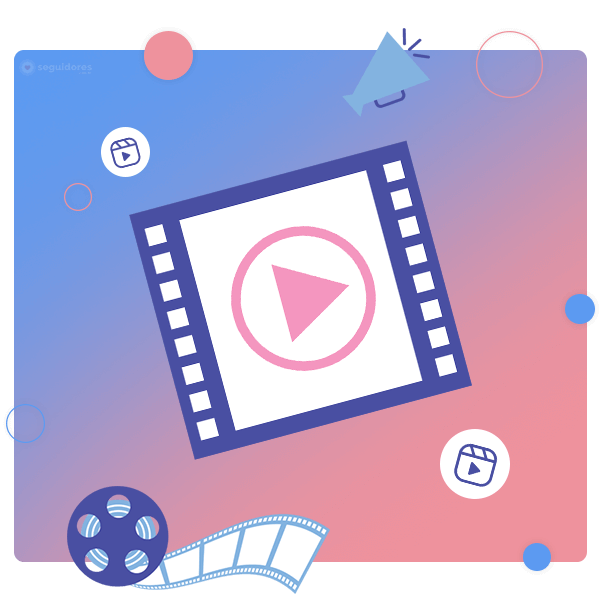 Views are one of the most important metrics for any video content format, and with Reels it's no different.
They serve as a way of indicating the popularity of a content. And the more popular it is, the more views it will be able to achieve.
It is a typical cycle of social networks. In addition, he is the main responsible for the viralization of certain contents.
So if you want your Reels to be successful and an important part of your digital strategy, investing in visualizations is essential!
How do I purchase views for Reels?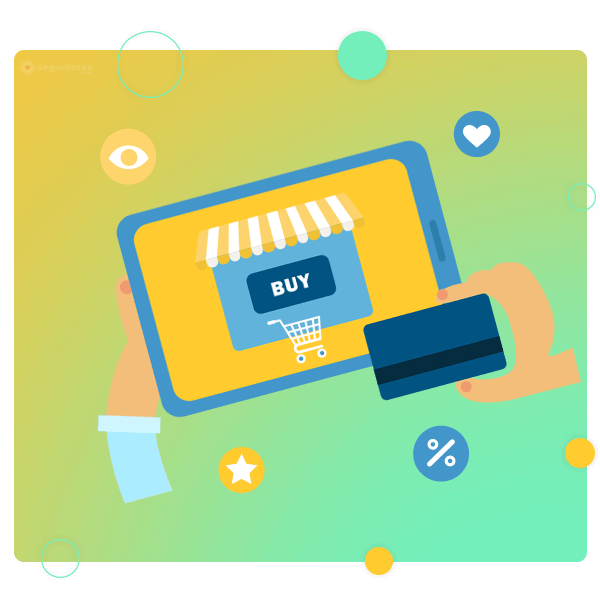 Some packages are available from which you can choose the option that has the number of views you want.
If you want more than what the packages offer, just customize your number of views.
They usually start appearing in your new publications within minutes of confirming payment.
And the best part: you don't have to reveal your password to buy views on Instagram Reels here at Followers!
Did you like it? Then choose your visualization package on Reels now!
Who Buys Reels Instagram Views?
🌟 Influencers
🛍 Stores
🎬 Actors
⚽️ Athletes
🎸 Bands
🏋️‍♀️ Fitness
📸 Photographers
💼 Lawyers
🍔 Nutritionists
👩🏻 Anyone...
Reels views will be an essential part of success on Instagram from now on.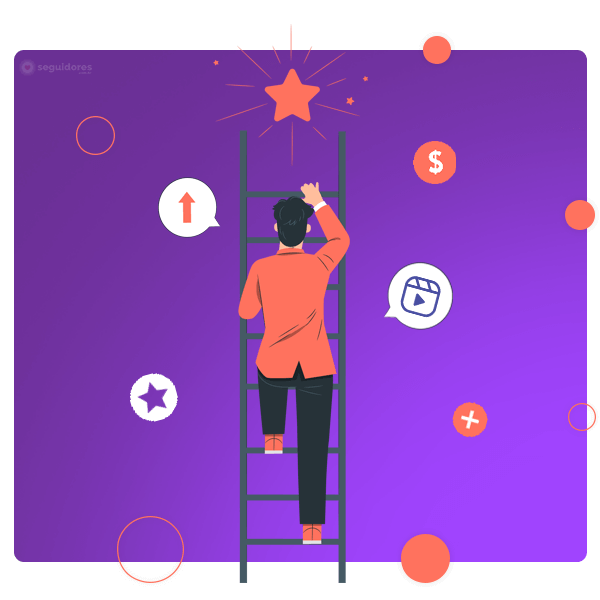 Take advantage of it as a new tool and buy Reels Instagram views on Seguidores.com.br and watch your videos / profile gain more popularity and exposure.
Are you trying to get more popularity on Instagram with the new Reels tool?
Are you creating quality video reels but they are not being publicized by Instagram in the Explore tab?
As the amount of new content on Instagram is updated from second to second, it is impossible for all of this content to be displayed simultaneously.
Soon, Instagram prioritizes the videos that receive the most interactions. And here comes our reels visualization purchase service to help you.
How do I get more Reels views?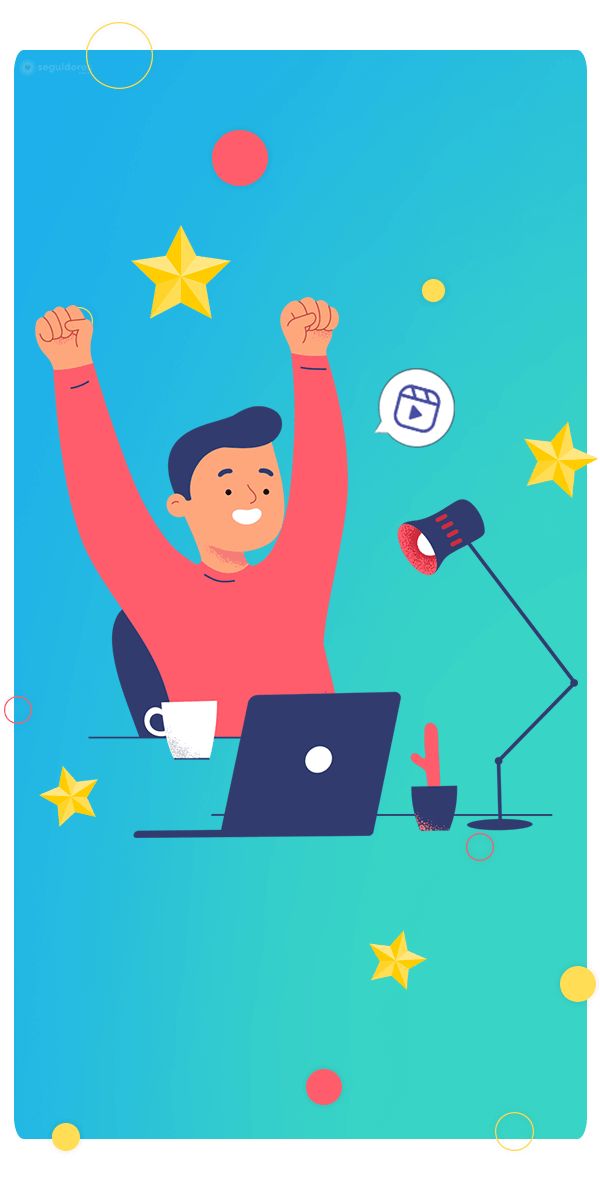 The first step is to create engaging and exclusive content.




The second step is to ensure that your views are in the thousands of thousands so that Instagram will post it on the Explore tab.



Not only that, but having more reel views can also translate into greater recognition and presence of your profile or brand in this new Instagram tool.
If you want to position yourself in a digital market and stand out from the competition, you will need to generate more reel views on your videos, and that number is expected to increase over time.
Now, instead of wasting a lot of time waiting for your views to be generated organically, you can take it a step further and buy your Instagram reel views.
This is a completely safe process that shows results in just a few minutes and your views increase safely.
Your brand's performance on a dynamic platform, such as social media, has a lot to do with how many people are actually seeing and being impacted by the content you publish.
There are brands and influencers who rose to fame in a matter of days, simply because their views and followers also increased in a very short period of time.

Buy Visualizações for Instagram: Frequently asked questions
Instagram Reels is a new way to record 15 to 30 second clips with music on Instagram. It is a resource created to compete and respond to the popularity of TikTok, allowing its users to create similar content within the Instagram platform.

There you can create fun content by adding music, filters and dubbing.

The Reels videos of other users are in the "Explore" tab that presents the videos of several popular accounts, and it is on this page that we want your content to reach when purchasing Reels views.

By purchasing Instagram Reels views you can increase the visibility of your content, as this feature will help you accelerate the increase in your reach, and the more views you have, the better you will be ahead of your competitors.

By purchasing views, you increase the chances of your videos appearing more often on Explore, improving ranking in that Reels 'audios and Instagram indications on other users' timeline. There is no use in several videos and few views.

Value your content and make your popularity go up there faster.

In a few steps we will teach you how to create your content:

Step 1: Open the camera on Instagram.

Step 2: Choose the option "Reels" at the bottom.

Step 3: Use the editing tools (Duration, Audio, Speed, Effects and Timer) on the left side to make your videos super fun.

Now just click on share. Remembering that you can add hashtags, captions, change the cover of your video and many other cool features.

There are 5 features that Instagram Reels makes available to edit your videos, they are:

Duration: Here you have the option to record a 15 or 30 second video;

Audio: In this feature, you have the option to choose any song present in the library Instagram, or use audios from other users that you have saved from their Reels video;

Speed: Speed gives you the option of leaving your videos both in slow motion and making them faster. Having the options (.3x .5x 1x 2x 3x 4x);

Effects: As in Stories, effects can be used in your videos, helping in the creativity of your video;

Timer: The timer is used so that you can make videos by yourself or with other people without having to hold the phone recording, or need someone to hold it for you.

There you can select the countdown between 3 or 10 seconds.

Recently launched by Instagram, Reels has the ability to drive the growth of your popularity or your company.

With the editing tools present in it, you can create content that is engaging, fun and capable of increasing interaction with your audience.

Reels videos tend to interact with Instagram users, much more than the other types of content you can post on the platform using the other features present on Instagram.

Although the two have a lot of similarity, we still managed to differentiate each other:

On Instagram Reels you can create videos up to 30 seconds while on TikTok you can create videos up to 60 seconds;

On Instagram Reels you cannot download videos from other users and nor do duets, already in TikTok, you can download videos and do duets; Instagram Reels is just one of the many features of the Instagram platform, whereas TikTok is the platform itself.

Like all of our other services, the answer is NO!

We do not need you to tell us your password or any other confidential information about yourself.

All we need is just your username and the video link for which you want to buy Instagram Reels views.

We work transparently and securely, bringing greater privacy to our customers.

Yes! This is a question that many of our customers have.

We know about your concern with your business profile, and for that reason we guarantee the security of our services so that you have total freedom to hire our service and see its popularity leverage, and consequently achieve the desired growth of your business.

All of our services are essential to help you grow your personal and commercial profile on Instagram.

But as a suggestion we can indicate the addition of likes for that same video during checkout and followers, which besides helping you to become an authority and popular in your area of activity, you can exceed the 10,000 followers that allows you to add links in Stories , the famous "Drag up", and thus promote your services, website, blog, etc.

Here you can buy visualizations on Instagram Reels by paying by PayPal using your credit card (in up to 12 installments) or debit card.

You can also pay by PagSeguro, PicPay and MercadoPago, bank slip, transfer (PIX, TED, DOC) and Bitcoin.

Buy Instagram Reels views securely now.