Why buy Page Likes Facebook?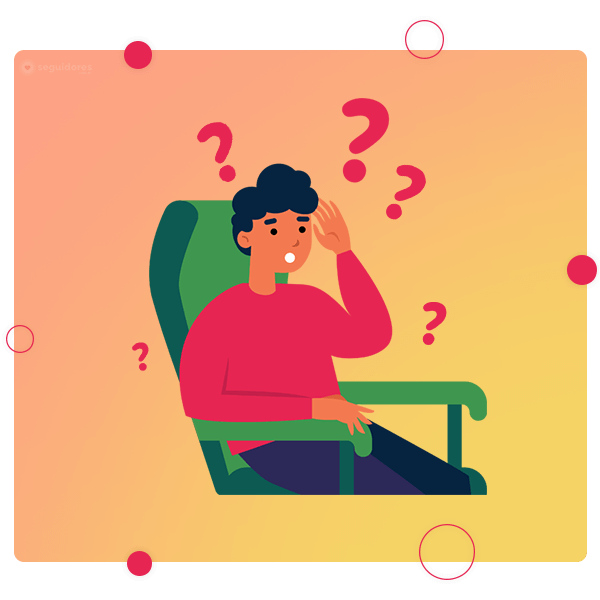 Having a Facebook page is a great way to publicize your business, communicate with your customers and win real fans of your brand.
In addition, when your Facebook page gets a lot of likes, people feel that your brand is an authority on the subject and that there are several people interested in the products or services you offer.
Therefore, your company conveys more credibility and trust, which is essential to convert more Internet users into customers.
Through this page, the profile owner is also able to chat and interact with thousands of people, in addition to sharing content that is interesting to the public.
It is worth remembering that creating a relationship with your customers is one of the pillars for building customer loyalty. Therefore, having a strong page with a good audience is essential for any business!
But as every beginning is difficult, it is important to create some strategies to accelerate your results.
One is to buy likes for Facebook pages. And Followers.com.br is there to show you why this is a successful tactic.
Here are some of the advantages of having a high number of likes on your page:
Advantages of buying likes on Facebook pages
Increased visibility
The more likes a page has, the more visibility it gets. Therefore, buying is an option to make more people have access to your publications.
In addition, when visitors come to look at the posts, they will see the high number of likes and it will certainly increase the credibility of your page.
The more people, the more attraction
From the moment more people enter, based on the number of likes and the relevance of the page, the increase becomes a geometric progression.
With more and more hits every day.
Faster earnings
Without buying tanned goods, you have to waste time and spend a lot of money for a result that takes time to achieve.
The service we offer guarantees a quick and effective response, which increases your company's success and economy.
Who has already hired likes Facebook page?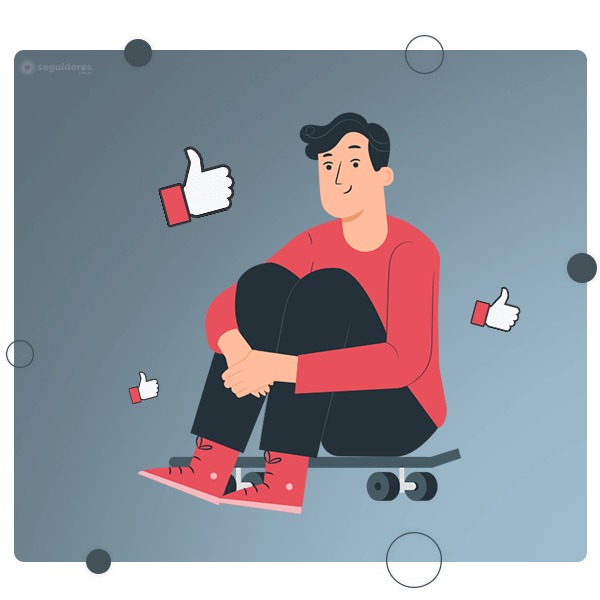 Among several clients, we can highlight the following categories of pages:
virtual stores,




digital influencers,




bands,




politicians,




shepherds,




comedians,




players (football, poker),




humor blog, etc.



How does the Facebook Likes page plan work?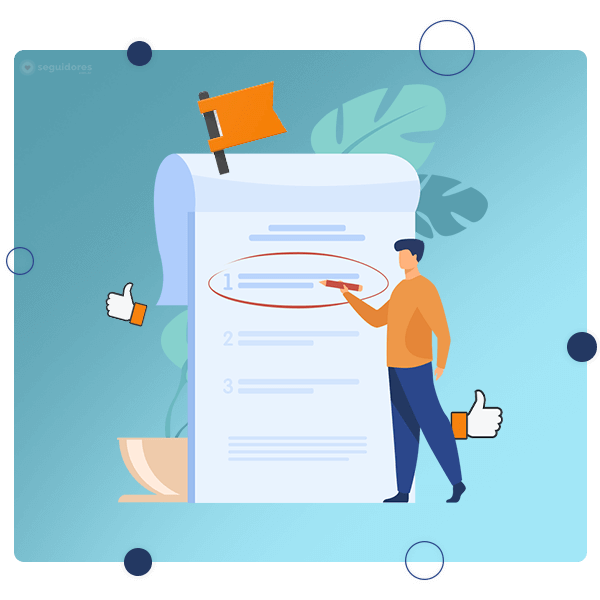 Still have questions about how this strategy works? Facebook pages, in general, can buy likes, especially companies that want to become more relevant in the digital environment.
Understand more about our services:
your page will get likes without liking others back;




at no time is it necessary to enter a password, just a link to your Facebook page;




we do not remove the likes and we guarantee if there is a large amount of dislikes on the part of the users;




the tanning service on pages does not have filters by region, country, interest or gender;




the fanpage must be open to all types of public *, being marked as a completed service if you lock the page while the service is running.



* Not being limited by likes of certain ages or people from certain regions.
Why buy fanpage likes on Facebook?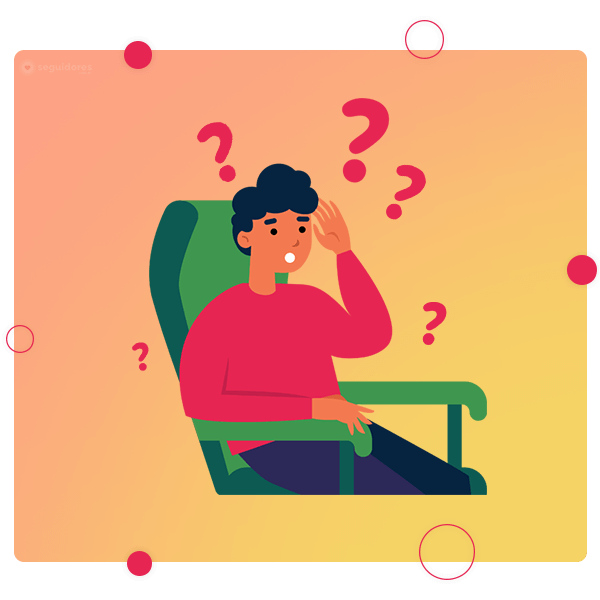 You can already get enough information about the benefits of buying likes for Facebok pages, right? But, check out just the summary of the benefits of adopting this strategy right now:
Social proof with considerable gain of reliability and perception of your brand;




increased interactions on your fanpage;




improvement in its positioning in the search systems;




provides authority status in your niche market;




investment value and time to win thousands of super low likes.



Buy Likes on Facebook with discretion and 45 days warranty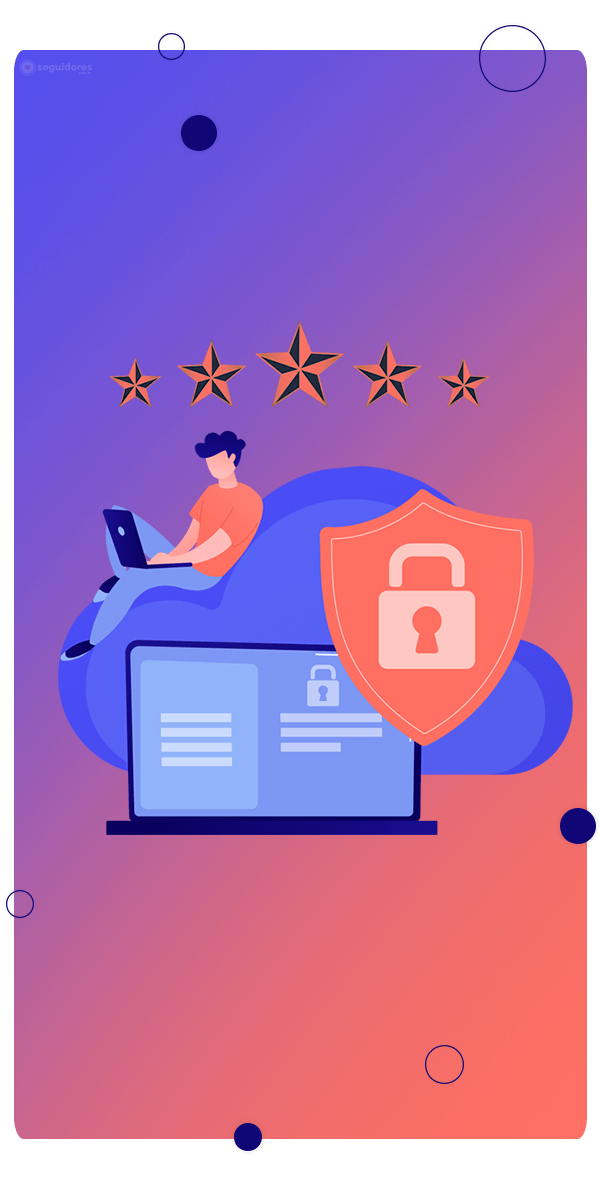 The truth is that having a Facebook page has become essential for any person or company that wants to use the internet to grow.
But, unfortunately, many do not achieve this goal because they do not get a large number of likes or do not know how to build an audience on Facebook.
It is true that the more Facebook likes a person or company has, the more recognized and important it becomes.
This is because a page with hundreds of likes, including in your publications, increases customer confidence. It also awakens in famous brands the desire to advertise their products and services or enter into important partnerships.
What's more, a well-articulated Facebook page has the power to pique anyone's interest. With this, you will be able to convert many more customers and increase your sales.
But, unfortunately, getting tanned organically can take time and require investment of time and money. Do you have to wait that long to get a page full of likes on Facebook?
It is possible to have a page with a high volume of likes on Facebook in a few minutes.
Get likes to your Facebook page easily and quickly. Enough waiting!
In the past it was necessary to wait days, weeks and even months for a company or person to attract a large volume of likes on Facebook.
In addition to time, another negative point is that it was necessary to invest a lot of money with ads to try to win a good audience.
And there's no way! The truth is that the more likes a Facebook page has, the more authority and importance people give you.
Buying likes is the fastest, easiest and safest way for entrepreneurs, artists, youtubers to have a relevant professional profile on Facebook.
That's the secret to starting your success on the internet!
Answer these questions:
01. Have you noticed that the big brands have thousands of likes on their pages?
02. Have you noticed that artists and celebrities manage to generate hundreds of likes on their Facebook pages and photos?
03. Have you noticed that the more successful a person is, the greater the number of likes that he attracts to your page?
Having a page with thousands of likes on Facebook shows people that a product or service is reliable.
When a company or person has a large amount of likes it conveys security and arouses the desire of others to use your product or hire your service.
On the other hand, when the page has no likes, nor interactions by Internet users, it generates fear in potential customers, who may give up buying from you.
Now, if you want to be able to attract customers, do business, be seen and recognized, you need to have a lot of people who accompany you!
Attract Attention to You and Your Business Quickly and Easily.
You already know that having a Facebook page is fundamental to your internet marketing strategy.
After all, a Facebook Page can increase:
sales of a product or service;




the visibility of a singer, band and artists in general;




the number of visits and accesses that a website or blog receives daily;




the volume of visitors in a commercial establishment.



That is, they provide numerous benefits for a person or company!
In short: A large number of likes on social networks are able to open doors and create unique opportunities for growth and success for everyone.
But there is a problem in all of this ...
A lot of people still don't know how to generate a large volume of likes on a Facebook Page.
Fortunately, this is where the Followers.com.br Platform comes into action.
Followers.com.br specializes in creating authority for companies, brands, celebrities and people who understand the importance of being well regarded on social networks.
Our job is to generate an increase of likes on the fanpage in the safest way possible for you. That simple!
Due to this constant work, we managed to deliver your Facebook page hundreds of likes in minutes.
What will make your company stronger in the digital environment and an authority in an immediate way.
With Followers.com.br you have the COMPLETE package to use the internet as a tool to:
attract more and better customers to your company;




increase sales of your product or service;




create a fan base for your band or solo career;




be seen as an authority in its market.



And much, much more!
All this with security, confidentiality, support and 45-DAY UNCONDITIONAL GUARANTEE of likes on your page or your money back!
Buy likes for Facebook pages with the best! Count on Followers.com.br and together we will build your digital success.
Choose from the options above the plan that suits you best and if in doubt, talk to one of our consultants through the chat in the right corner of the screen.
Buy Likes for Facebook: Frequently asked questions
The number of likes on a page is the most used way by users to detect whether that page is reliable or not.

Likes bring greater authority to your fanpage, so users access your page with the peace of mind of those who are accessing a reliable page for seeing such high numbers.

In addition, the visibility of your brand / company becomes much greater when you have many likes.

To make the purchase of the likes for your fanpage is very simple.

You must select the ideal plan and you will be redirected to the checkout.

At the checkout you will need to insert the link of your fanpage and select the payment method you will use.

After making the payment, just wait for us to receive the payment confirmation and follow the entire delivery process through the "My Purchases" menu on our platform.

People who buy likes for their pages seek to increase the visibility of their brand/company and consequently attract potential customers and followers.

This is because pages with many likes give the public a much higher confidence than other pages.

In addition to increasing visibility, likes help our customers make faster gains, since increasing visibility attracts more visitors and consequently can attract many new customers.

No. No user will be able to know that you have purchased likes, unless you tell them.

We have a privacy commitment with all of our customers and we never share any confidential information with anyone.

Your safety is our priority.

Sure. No likes will be removed by our team.

They will stay on your page forever.

In a few cases there may be a big drop in the number of likes, and in this situation we guarantee that we will replace your likes at no cost.

We are committed to delivering you a great service. quality and with total efficiency.

Possibly, yes. But we cannot guarantee that, as we do not control the profiles that will like your page.

It is up to these users to decide whether they will like or comment on your posts.

For this it is important that you work to create great content and make posts constantly and periodically to maintain a growing level of engagement.

And so every day your number of likes and comments will increase even more.

No. Facebook will not punish you or ban your page.

This operation is not illegal.

There are rules to be followed and our team strictly follows all the guidelines imposed by Facebook to not allow our customers to suffer any kind of sanction for buying likes.

The delivery time will vary according to the quantity of likes goods you hire.

From the moment we receive confirmation of your payment, we place your order immediately in the waiting list of our system.

This service is usually up to 24 hours after it enters the queue.

You can also follow the whole process through the "My Purchases" menu on our platform.

Yes. It is necessary that your page is open to all types of public, be it by age, sex, region, etc.

If your page is restricted, it will not be possible to carry out the process.

After the conclusion of the our service you can re-restrict your page, but only after the service is marked as completed, if you return the restrictions before the end of the process, your service will be terminated.

Yes. Our support team will be with you 24 hours a day, 7 days a week, to answer any questions you may have or solve any type of problem that may occur.

Use our Chat, WhatsApp, Email or Phone to contact our support.
The opinions of those who buy Likes with us 😊
Who bought Likes for Facebook also took...