Why buy Comentários Instagram?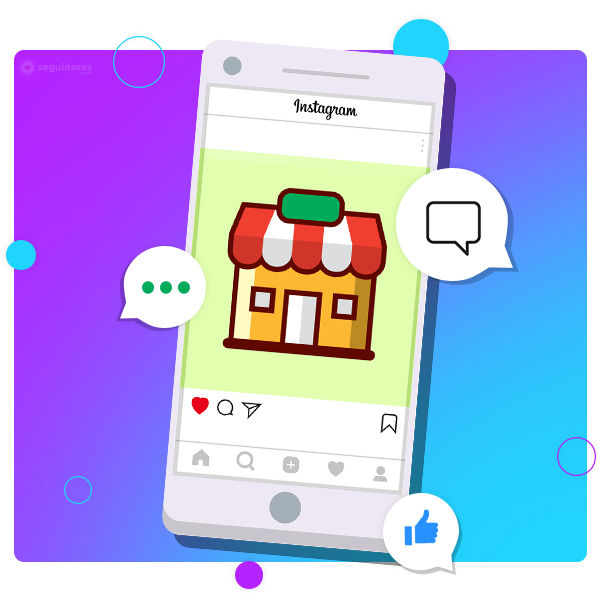 One of the main ways to show that your Instagram content is relevant and catches people's attention is with comments on the posts.
This indicates that viewers are encouraged to talk about that topic and this is incredible. But it can be difficult at first. However, there is a simple and efficient solution: buy comments.
Real people, and Brazilians, start commenting on the posts and, in this way, the platform and the rest of the users realize that it is relevant.
Soon, more people will be encouraged to also comment and respond, creating a cycle of success.
With your content numbers getting higher and higher, more profiles will be interested in reading and following what you have to post and show.
In the long run, the page becomes efficient, and can even generate financial gains, mainly in commercial profiles, but it also applies to people.
Thinking about the service thatSeguidores offers, the buyer can, in addition, choose and control the types of comments that will be made in the package. Nothing is random or wrong.
Not to mention that it is not possible to know that it was purchased, guaranteeing the naturalness of the posts.
Therefore, there is no doubt about it: buying comments is a great starting point for your Instagram profile.
Learn more about Followers' plans and learn how to Buy Instagram comments. With our knowledge and work, you will soon feel the benefits.
We are available to deliver the best solution, so do not waste time and come with us to give a new, and more powerful, expensive to your Instagram.
Buy Instagram comments (Brazilian and real)?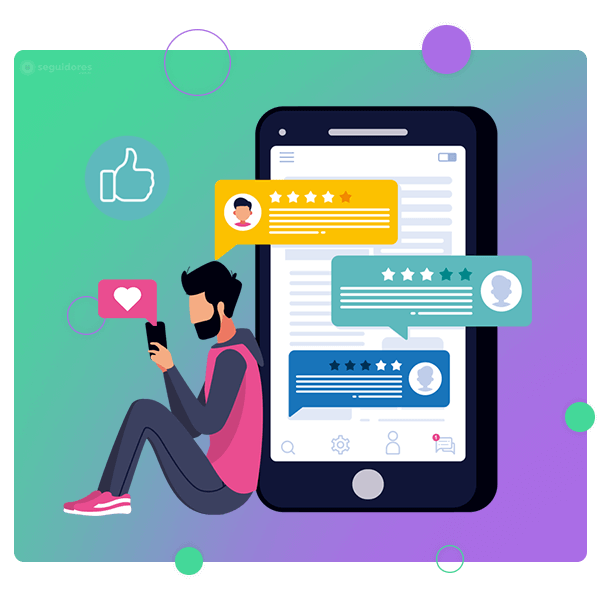 Buying Instagram comments (Brazilian and real) will allow you to show how popular your photos and videos can be (Social Proof trigger). And what is the Social Evidence trigger?
When buying comments for Instagram or another package from our website, this will generate a viral effect, where people will see your high numbers, will follow you and enjoy your photos more and more.
Apart from that, obviously this will greatly increase your chance of reaching the famous Instagram Popular Page.
Who's ever bought Instagram comments?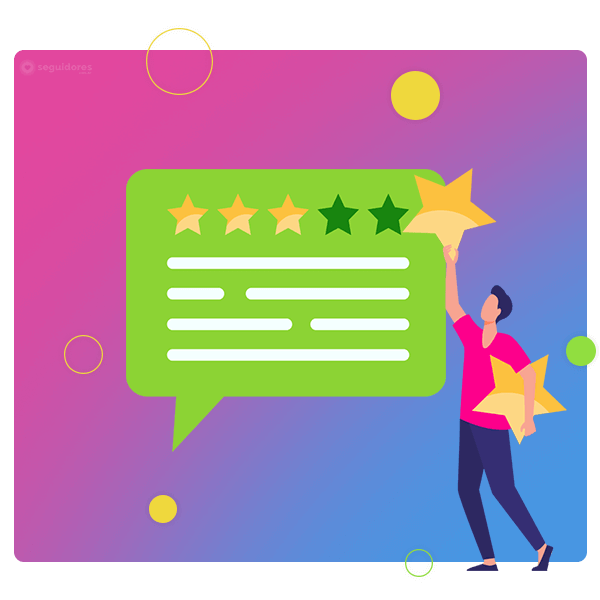 Among several clients, we can highlight the following profiles: actors, bands, online stores, bloggers, fitness, football players, photographers, lawyers, etc.
What comments will be made?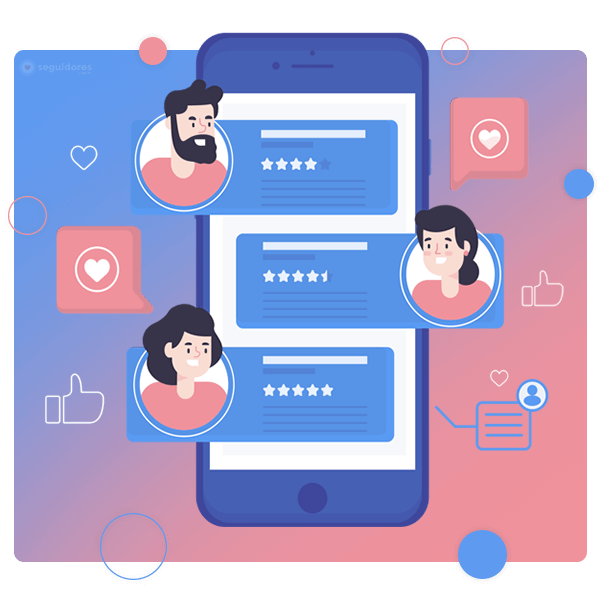 No, you will inform what you want to receive as a comment on your Instagram posts.
Will people know that I bought reviews?
No. Our system allows you to make a manual selection where only people with real photos in the profile make the comments.
How does the Instagram comment purchase plan work?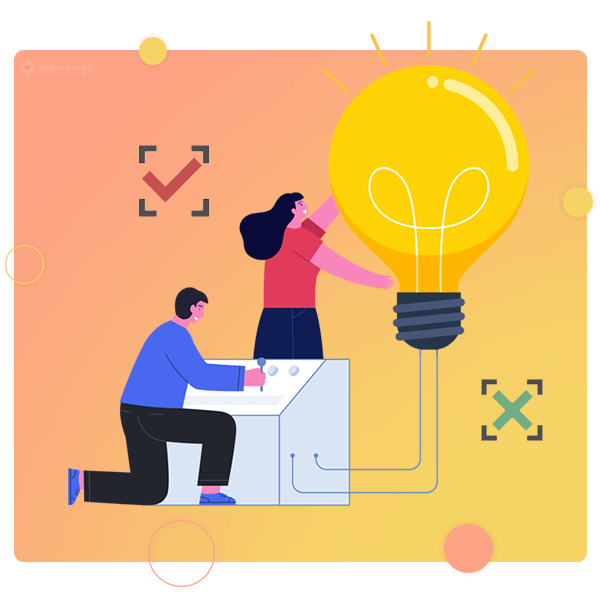 You type in the comments that people will comment on your posts and the links of the posts.
You will receive comments on your posts without commenting others back.
Gain comments on Instagram without entering a password, just the link to the photos you want to receive comments on.
This service does NOT have filters by age or interest.
You can make comments with preference for male or female, you choose according to the profile photo
Your profile must be open while we perform the service (if you lock the profile, the service is considered complete).
We do not accept offensive postings.
You must agree to Instagram's terms of use before purchasing Instagram comments from Brazilian people.
The initial value is for up to 20 comments, you must inform everyone you want at the time of purchase.

Buy Comentários for Instagram: Frequently asked questions
With comments you show that you are an authority on the content you post.

Thus, passing a lot of confidence to his followers and future followers, showing that he understands the subject he poses.

It's a social proof

Comments are usually delivered within minutes of confirmation of purchase.

We do our utmost to deliver comments as quickly as possible.

Yes, they are mostly Brazilian and real.

And you even choose which profile you want to comment on your posts by the profile photos.

Go to the checkout page and see how it works.

They will comment on exactly what you want.

You will create the comments that each user will comment on your post.

You will not receive random comments, and we allow you to choose the users who will make the comments.

Sure. Under no circumstances will we ask you for your password.

We only need your username to perform the entire process.

It is simple, safe and with high quality.

For sure. Comments are one of the biggest proofs of the engagement that your profile can have.

Although likes are crucial, comments are a "social proof trigger" that is very successful.

It is very difficult to get comments on a post, it is a great challenge to get your followers to comment on publications, so the Instagram comments from Seguidores.com.br is the little push that is left to influence your followers to engage commenting on your profile.

Your privacy is our highest priority, we guarantee total confidentiality when hiring Instagram comments (or any other service you may hire).

No one will ever know that you hired us or that the comments on your publications have been purchased.

Unfortunately not. During the whole process we need you to make your profile public.

It is not possible to perform any of our services on private accounts.

Before we start the process, remember to check that your account is active and public, so that there is no interruption in our service.

No. It is not illegal for you to buy comments.

Our comments are made by real accounts, and our company operates following all Instagram guidelines, so that none of our customers have any problems with their accounts.
The opinions of those who buy Comentários with us 😊
Who bought Comentários for Instagram also took...