Os posts nas redes sociais se tornaram uma forma de mostrar sobre nossas vidas, seja no aspecto pessoal ou profissional. No Facebook, podemos compartilhar memórias em fotos, vídeos e textos. Mas de nada adianta publicar se este conteúdo não for visto e curtido.
Quanto maior o número de engajamentos, mais a plataforma impulsiona a determinada publicação. Sendo assim, uma das boas soluções é comprar curtidas e reações no Facebook.
Com esta ação, os posts ganham tom de autoridade e faz com que mais pessoas tenham acesso. Isso é essencial para atividades profissionais. Mas também gostamos, e precisamos, de afagos em nossa vida pessoal também. Logo, comprar curtidas também vale para este tipo de publicação.
Para adquirir curtidas Facebook na Seguidores, o processo de compra é simples, sem necessidade de fornecimento de senhas ou quaisquer informações de segurança, apenas os links que desejar receber as curtidas. Para completar, não removemos as curtidas e, em caso de queda ou falha no serviço, a responsabilidade se torna de nossa empresa. Também não é preciso curtir nada de volta ou processos do tipo.
Por isso, não perca tempo e conheça nosso serviço de comprar curtidas Facebook. Assim, seus posts receberão chances de serem impulsionadas pelo Facebook, tendo engajamento maior, garantindo que os conteúdos sejam vistos e valorizados por mais pessoas, trazendo sensação de realização e bem-estar, fundamental para nossas vidas.
Comprar Curtidas Facebook?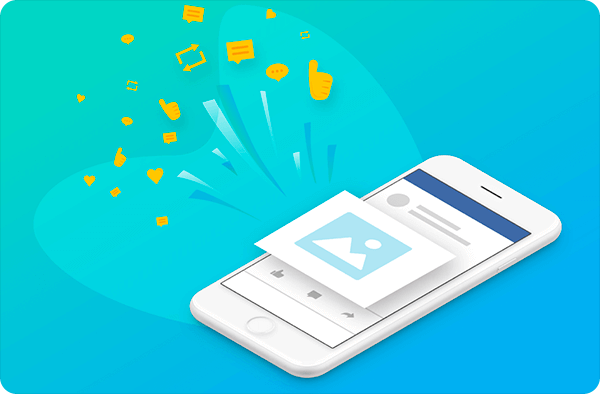 Depois de receber as curtidas, sua postagem vai aparecer na timeline dos amigos destas pessoas, e assim por diante. Sem contar que quanto mais popular é a sua postagem no Facebook, e quanto mais atividade tem, melhor terá um ranking na pesquisa do Facebook e sites de busca.


OBS: Você pode adquirir um pacote maior e dividir entre várias fotos e postagens de um mesmo perfil ou página.
Quem já nos contratou?
Entre diversos clientes, podemos destacar as seguintes categorias de páginas: lojas virtuais, bandas, políticos, pastores, comediantes, jogadores (futebol, poker), blog de humor, etc.
Como funciona o plano de Curtidas para o Facebook?
Funciona em fotos, publicações, vídeos, postagens (posts) e alguns comentários de perfis pessoais e páginas.

Receberá curtidas sem curtir outras publicações de volta.

Receberá curtidas sem informar senha, apenas o link para suas fotos/postagens no Facebook.

Não removemos as curtidas e damos garantia caso houver grande queda.

Esse serviço de curtidas em postagens e fotos não há filtragem (podendo ter usuários criados apenas para curtir, com ou sem foto/publicações).

A fanpage ou perfil precisam estar abertos para todo tipo de público (não sendo limitado por curtidas de determinadas idades, ou pessoas de determinadas regiões), sendo marcado como serviço concluído caso trancar durante execução do serviço.
Porque comprar curtidas para postagens e fotos no Facebook?
Prova Social com ganho considerável de confiabilidade e percepção de suas publicações/fotos.

Aumento nas interações de suas postagens.

Melhora em seu posicionamento nos sistemas de busca.

Fornece status de autoridade em seu nicho de mercado.

Valor de investimento e prazo para conquistar milhares de curtidas super baixos.​

Questions about buying Likes Facebook?
Not find what you were looking for? Contact our support team.
Is it good to buy likes for my Facebook posts?

If you are looking to increase confidence in your page or profile through your posts or photos, it is a great idea.

Buying likes will attract greater interaction in your publications, providing an authority in your niche market.

In addition, through the likes, Facebook's algorithms will improve its search positioning within the platform.

Is buying tanned for Facebook illegal?

No. Facebook will not ban you for buying likes, the platform's terms of services do not prohibit you from buying likes for your publication.

There are some rules to be followed and we follow all guidelines so that you have no chance of your account to suffer any damage or sanction by Facebook.

Will the likes stay forever in my publications?

Yes. We will not remove likes from your posts.

It may happen that there is a drop in likes. If there is a big drop in your number of likes, we guarantee the service and we will replace the likes.

Do I need to login with my password to receive the likes?

No. This information will never be requested to you through our website or our media.

The process only requires the link to your post for our system to start the process.

There are many dishonest companies in the market that ask for your confidential information to carry out such a process, which could corrupt your account. & ; Be very careful with this type of company.

When I buy likes, will I receive followers and comments on my publications?

Always create interesting and eye-catching content so that you can convert more and more of these likes every day.

Another great option that we recommend you is to buy other Facebook entertainment packages, so as to increase your engagement in an orderly manner.

Try to buy together with the likes, our packages of comments, followers and views.

This will help your profile/page leverage quickly and naturally.

What is the delivery time for my likes?

Our service usually starts within 2 hours of confirming your payment through our operators.

From this confirmation, your order will enter the queue of our system immediately.

The deadline for completion will depend on the amount of likes you choose when hiring our service.

We will deliver the tanned products as quickly as possible and with the best quality in the market.

Is it safe to buy likes for Facebook posts and photos with Seguidores.com.br?

Totally safe. We are the market leader in marketing sales for social networks.

Since 2009 delivering an extremely high quality and totally secure service, always guaranteeing our thousands of customers the best strategies to increase their visibility on social networks .

How does the purchase of likes for Facebook posts work?

It's very simple.

Just choose the ideal plan that fits your budget and your strategy and click buy.

It will open a new page where you need to insert the link of the publication or photo that you want to like, confirm and go to the payment.

After making the payment, just wait for the confirmation of this payment through our operators and your order will be placed immediately in the queue.

From then on, the service usually takes 2 hours to start, now just wait for the receipt of your likes.

Will other people know that I bought likes for Facebook?

No. No one will know unless you tell anyone you bought it.

At Seguidores.com.br we follow strict privacy and security rules, and we guarantee that no information from our customers is shared with anyone.

Your security and privacy always comes first when starting any process.

After my purchase of Facebook likes, will I be entitled to support from Followers?

Sure. Our support team is ready to assist you and answer your questions 24 hours, 7 days a week.

If you have any problems or any questions that have not been answered here, do not hesitate to send us a message through our chat, whatsapp, email or by phone call.
Who bought, also bought ...