Why buy Likes on Facebook Posts and Photos?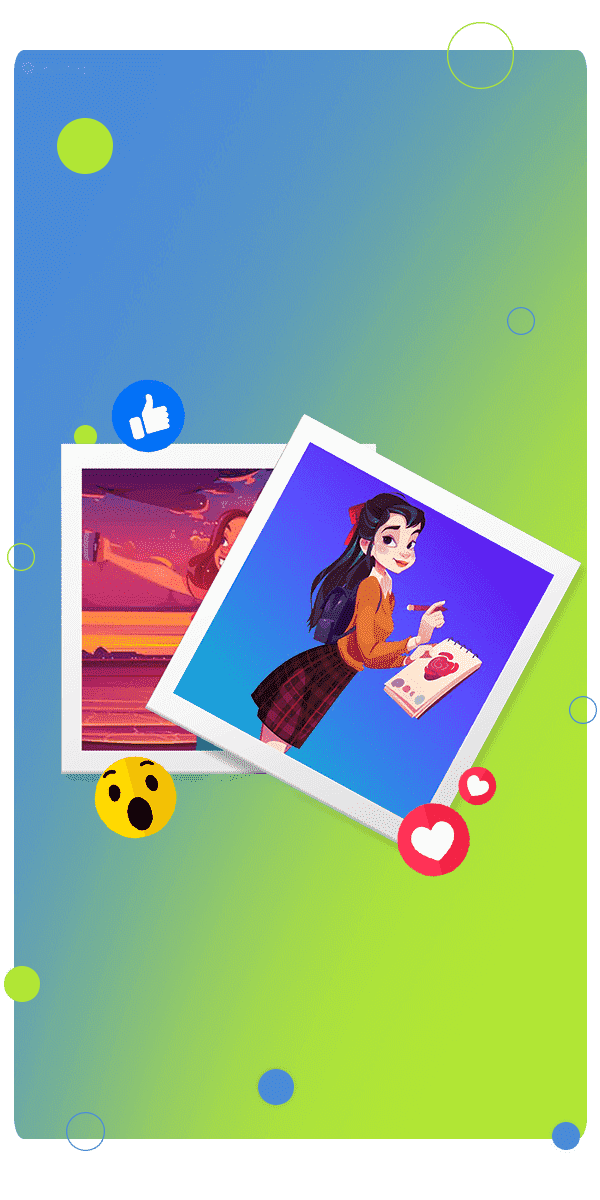 Posts on social networks have become a way of showing about our lives, whether in a personal or professional aspect. On Facebook, we can share memories in photos, videos and texts.
But it is useless to publish if this content is not seen and liked.
The greater the number of engagements, the more the platform drives a particular publication. So, one of the good solutions is to buy likes and reactions on Facebook.
With this action, the posts gain a tone of authority and make more people have access.
This is essential for professional activities. But we also like, and need, cuddles in our personal lives as well. Therefore, buying likes is also valid for this type of publication.
To purchase Facebook likes on Seguidores, the purchase process is simple, without the need to provide passwords or any security information, just the links you want to receive the likes.
In addition, we do not remove the likes and, in the event of a fall or failure in the service, the responsibility becomes our company. You also don't have to enjoy anything back or processes like that.
So, do not waste time and get to know our service to buy Facebook likes. Thus, your posts will receive chances to be boosted by Facebook.
Having greater engagement, ensuring that content is seen and valued by more people, bringing a sense of accomplishment and well-being, fundamental to our lives.
Buy Facebook Likes?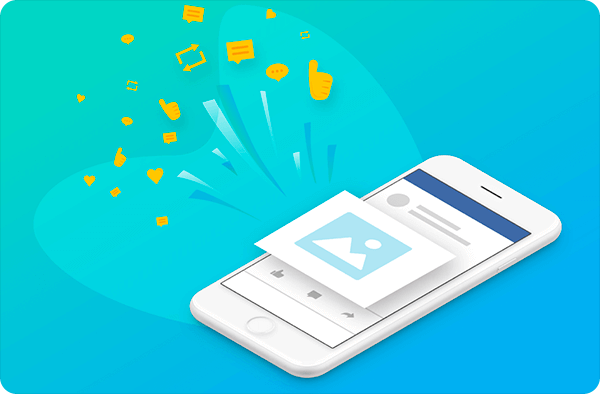 After receiving the likes, your post will appear on the timeline of these people's friends, and so on.
Not to mention that the more popular your post on Facebook is, and the more activity you have, the better you will get a ranking on Facebook search and search engines.
NOTE: You can purchase a larger package and divide it between several photos and posts from the same profile or page.
Who has bought likes on posts and photos on Facebook?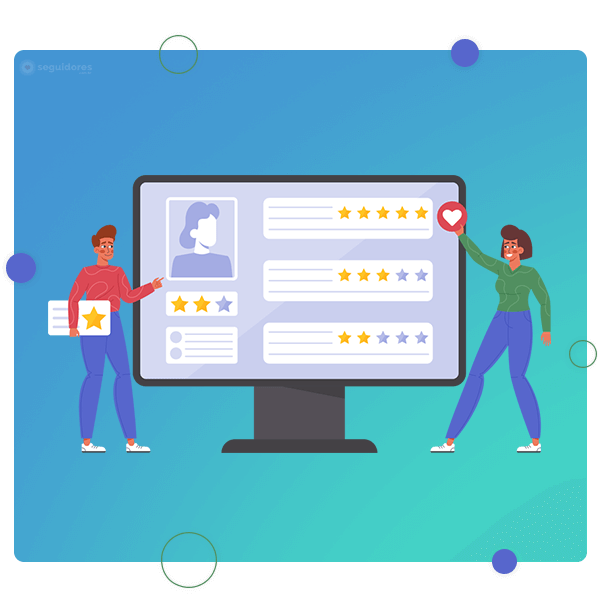 Among several clients, we can highlight the following categories of pages: online stores, bands, politicians, pastors, comedians, players (football, poker), humor blog, etc.
How does the Likes plan on posts and photos for Facebook work?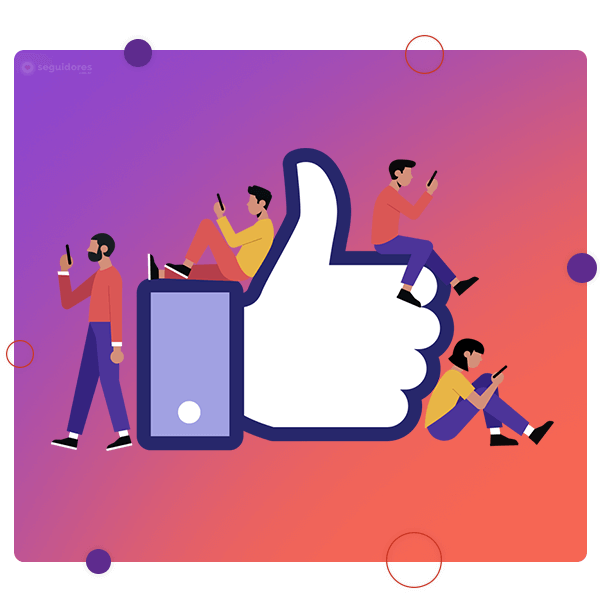 It works on photos, publications, videos, posts and some comments from personal profiles and pages.



To buy likes pages, click here.


You will receive likes without liking other publications back.




You will receive likes without entering a password, just the link to your photos / posts on Facebook.




We do not remove the likes and we guarantee if there is a big fall.




This tanning service on posts and photos does not have any filtering (you can have users created just to enjoy it, with or without photos / publications).




The fanpage or profile must be open to all types of public *, being marked as a completed service if it locks during the execution of the service.



* (Not being limited by likes of certain ages, or people from certain regions)
What advantages in buying likes for posts and photos on Facebook?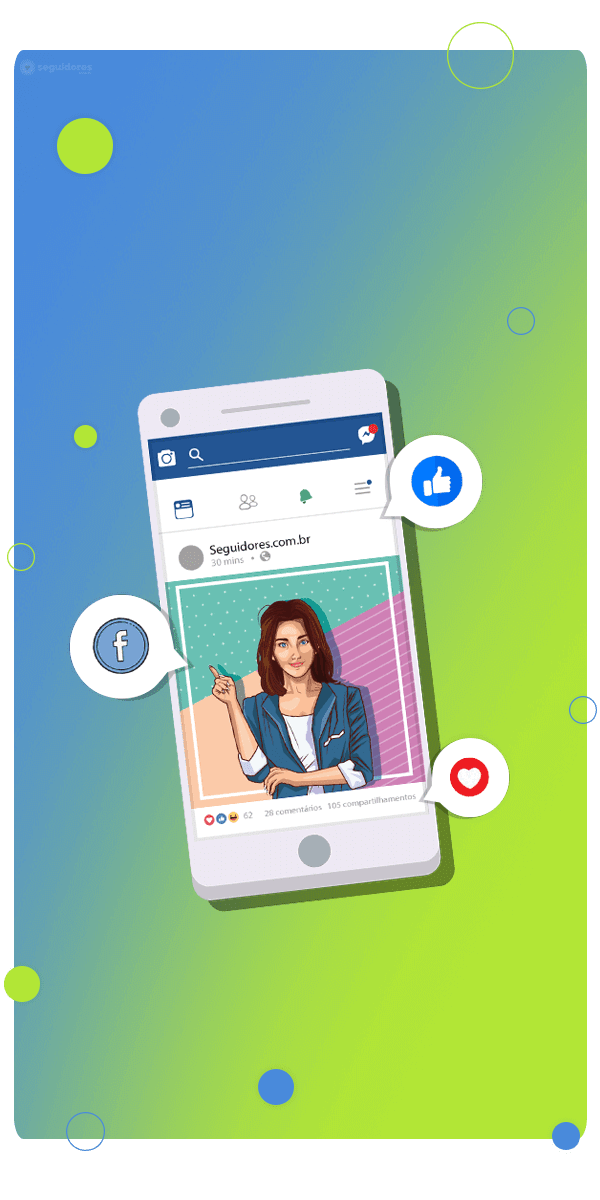 Social proof with considerable gain in reliability and perception of your publications / photos.

Increased interactions of your posts.

Improved positioning in search engines.

Provides authority status in your niche market.

Investment value and time to win thousands of super low likes.

Facebook is a platform that works a lot with the likes in the posts so that, therefore, there is an ever greater engagement.
Therefore, the dream of all users of the network is to ensure that its contents are seen and enjoyed by the greatest possible number of people, whether they are friends or even individuals from a certain group of interest.
One of the ways to guarantee a better performance is to buy likes. They serve to start a virtuous cycle, transforming the relevance of posts and guaranteeing a greater number of views.
There is no reason to be suspicious, since it is not necessary to pass the password to the service provider, not to mention the high quality of the posts.
For this, obviously, it is necessary to choose a serious company that knows what it does in this sense, as is the case with Followers. We all want more likes on the posts, whether personal, professional, photo or video etc.
It is good for our feelings and, often, for practical life, with relevant content that reaches more people.
So don't think that buying Facebook likes is a mistake or doesn't make a difference.
Calling the right service, it is a way to stand out in the networks and, in the long run, turn your page into a success, with more likes, views, interactions, etc.
Don't waste any more time, go now to buy Facebook likes to make your profile much more interesting.

Buy Likes for Facebook: Frequently asked questions
If you are looking to increase confidence in your page or profile through your posts or photos, it is a great idea.

Buying likes will attract greater interaction in your publications, providing an authority in your niche market.

In addition, through the likes, Facebook's algorithms will improve its search positioning within the platform.

No. Facebook will not ban you for buying likes, the platform's terms of services do not prohibit you from buying likes for your publication.

There are some rules to be followed and we follow all guidelines so that you have no chance of your account to suffer any damage or sanction by Facebook.

Yes. We will not remove likes from your posts.

It may happen that there is a drop in likes. If there is a big drop in your number of likes, we guarantee the service and we will replace the likes.

No. This information will never be requested to you through our website or our media.

The process only requires the link to your post for our system to start the process.

There are many dishonest companies in the market that ask for your confidential information to carry out such a process, which could corrupt your account. & ; Be very careful with this type of company.

Always create interesting and eye-catching content so that you can convert more and more of these likes every day.

Another great option that we recommend you is to buy other Facebook entertainment packages, so as to increase your engagement in an orderly manner.

Try to buy together with the likes, our packages of comments, followers and views.

This will help your profile/page leverage quickly and naturally.

Our service usually starts within 2 hours of confirming your payment through our operators.

From this confirmation, your order will enter the queue of our system immediately.

The deadline for completion will depend on the amount of likes you choose when hiring our service.

We will deliver the likes products as quickly as possible and with the best quality in the market.

Totally safe. We are the market leader in marketing sales for social networks.

Since 2009 delivering an extremely high quality and totally secure service, always guaranteeing our thousands of customers the best strategies to increase their visibility on social networks .

It's very simple.

Just choose the ideal plan that fits your budget and your strategy and click buy.

It will open a new page where you need to insert the link of the publication or photo that you want to like, confirm and go to the payment.

After making the payment, just wait for the confirmation of this payment through our operators and your order will be placed immediately in the queue.

From then on, the service usually takes 2 hours to start, now just wait for the receipt of your likes.

No. No one will know unless you tell anyone you bought it.

At Seguidores.com.br we follow strict privacy and security rules, and we guarantee that no information from our customers is shared with anyone.

Your security and privacy always comes first when starting any process.

Sure. Our support team is ready to assist you and answer your questions 24 hours, 7 days a week.

If you have any problems or any questions that have not been answered here, do not hesitate to send us a message through our chat, whatsapp, email or by phone call.
The opinions of those who buy Likes with us 😊
Who bought Likes for Facebook also took...